Manifest Your Dreams by Co-Creating With God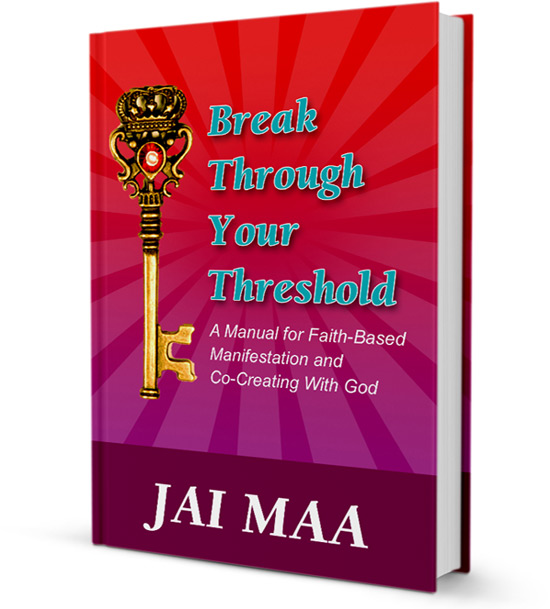 There is no goal bigger than you, just goals that require you to be a bigger you. In Break Through Your Threshold, you will learn the psychological and metaphysical reasons why you unconsciously attract obstacles and how to turn these stumbling blocks into stepping stones to accomplish the goals that matter to you most.
Have you ever felt excitement while creating your biggest goal, and then obstacles like health issues, relationship drama, and time or money breakdowns appear and threaten to stop you from reaching your vision?
This invisible barrier is called your "Threshold."
At the moment you expand your consciousness to be in alignment with your goal, all your limiting subconscious beliefs engage the Law of Attraction and appear as obstacles.
These limiting beliefs seem logical and real, and people tend to surrender to their limitations instead of breaking through them.
Break Through Your Threshold will empower you to dissolve the limiting beliefs sabotaging your greatest vision while helping you create the happiness, prosperity, peace and well-being you deserve.
Buy the Book Now
Break Through Your Threshold: A Manual for Faith-Based Manifestation and Co-Creating With God
$19.95
(E-BOOK INSTANT DOWNLOAD – 225 pages)

Break Through Your Threshold: A Manual for Faith-Based Manifestation and Co-Creating With God
$19.95 + $4.25 S&H
(PRINT VERSION Shipped to Your Door – 225 pages)