About
Jai Maa, formerly known as Lacey Nagy, has been facilitating self-awareness and personal empowerment since 2003. She is a Life Coach and Certified Clinical Hypnotherapist, who also teaches transformational classes and workshops.
Jai Maa defines the term "enlightenment" as the art of lightening up the burdens of the mind and heart while continuously choosing a perception that invokes peace. Jai Maa uses hypnotherapy and other self-healing tools such as EFT, breathwork, and empathic listening to assist others in facilitating their own journey of enlightenment.
The early years of Jai Maa's life presented many challenges which lead to addiction, incarceration, and rehabilitation centers. Jai Maa became a healing and enlightenment facilitator based on the inspiration of learning how to heal and enlighten herself from the traumas that left her suicidal.
2003 was an awakening year for Jai Maa, as she learned the art of transmuting fear into love. She realized that many of her choices were influenced by fear and she made a commitment to herself to follow her own path verses the "shoulds" of others.
Jai Maa discovered poetry as a healing vehicle that allowed her to turn painful experiences into beautiful pieces of spoken word art. She became the Creative Director of The Write Side Poets, Inc., a poetry slam team who hosted open mics and writing workshops for teens and other at-risk youth. Performing in front of live audiences (sometimes by the hundreds) helped build her self esteem, confidence, and develop the skill of public speaking. Jai Maa learned that finding healthy outlets of creativity was a powerful way to overcome addictions and restore emotional balance.
She also helped facilitate the healing of friends who were suffering from depression, addiction, bipolar and other mental disorders through metaphysics, spirituality, and unconditional love and acceptance. As a result, these individuals became non-medicated, healthy, contributing members of society. She discovered that the key ingredient to all healing is self-love and being treated with empathy and compassion.
In 2004, Jai Maa experienced her first introduction to personal growth through Landmark Education, which is a transformational seminar that helps people break through limitations and create the lives they desire. She struggled with an inability to focus her entire life and believed she suffered from ADD (Attention Deficit Disorder). During the course Jai Maa, for the first time in her life, became focused and clear. She determined that her prior lack of concentration was her psyche's intelligent way of preventing her mind from absorbing unnecessary information with no relevance to her soul's path. She was now choosing experiences that were in integrity with her truth and she was never affected by ADD again.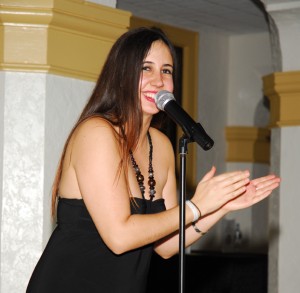 Jai Maa moved to Gainesvillein 2005 and created ThirdEyeSpoken Productions (www.thirdeyespoken.com), a not-for-profit poetry group who organized multifaceted art events that raised money for other non-profit organizations. ThirdEyeSpoken collected thousands of dollars for dozens of charities, and entertained and fed one to two hundred people at every show. Each event was made possible by the generous donations of local businesses and the powerful working team of ThirdEyeSpoken.
In 2007, Jai Maa became an ordained minister through the Alliance of Divine Love, Inc. (www.allianceofdivinelove.com), an interfaith ministry that accepts all walks of faith and treats all people and situations in the highest degree of love. In Gainesville, Florida, she received her ordination at the Seraphim Center (www.seraphimcenter.org), which is an interfaith spiritual center that acknowledges and celebrates all paths leading to the Divine. She recalls the journey of becoming a minister as the miraculous process of finally finding answers to questions which no pastor, priest, or reverend could answer for her as a child. Jai Maa has untangled herself from the fear-based programming of her childhood religion, and now experiences freedom, tolerance, and love in believing that "all rivers lead to the same ocean."
Also in 2007, Jai Maa became a Certified Clinical Hypnotherapist through the Florida Institute of Hypnotherapy (www.tfioh.com), where she learned the power of the subconscious mind and how our belief systems create our experience of life. She has helped many clients overcome diverse issues such as smoking addictions, releasing excess weight, chaotic sleeping habits, overcoming anxious and depressed feelings, conquering phobias, and reducing chronic pain. Jai Maa specializes in using Hypnotherapy as a tool for self-realization, spiritual growth and enlightenment. She is most well known for guiding others into a higher state of consciousness to communicate with their Guidance (Personal Angels) to gain clarity in many areas, including life mission, relationships, prosperity, health, and blocks to spiritual growth.
In 2008, her spiritual growth continued into deeper enlightenment with Satvatove Institute (www.satvatove.com) and currently sits on the Board of Directors of the non-profit organization. Satvatove Institute facilitates personal transformation through empowered communication, courageous introspection, and purposeful action. Jai Maa's experiences were so profoundly healing that she uses her awareness and skills learned through Satvatove to facilitate the enlightenment of many others. She has inspired directly and indirectly hundreds of people to experience the shifts gained through Satvatove courses and has been frequently told, "thank you for inviting me, these courses saved my life."
Shortly after completing her first Satvatove Foundational course, Jai Maa became inspired to open a healing center which she named the Prosperous Living Center. Almost every evening of the week hosted a different gathering, including: classes on Prosperity, Moon Astrology, Feng Shui, and Qi-gong; and workshops teaching Law of Attraction, EFT (Emotional Freedom Technique), and other forms of Empowerment. Also available were Womens' groups, Mens' groups, and Meditation groups, as well as Hypnotherapy, Acupuncture, Massage, and Life Coaching Services.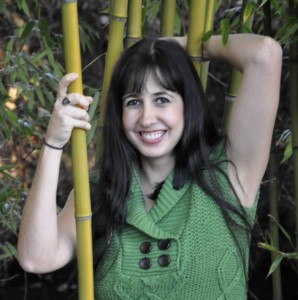 In 2009, Jai Maa received her Doctorate of Divinity in Metaphysics and Spirituality through New Horizons Church, Inc. (http://nhc-ul.com/). Here she developed metaphysical tools such as communicating with her Guidance (Angels), giving long distance healings, freeing entity attachments, and helping souls who are caught in-between worlds to travel back into the Light. She is a certified Spirit Guidance Counselor through New Horizons Church, and currently helps others connect with their Guidance and learn whether their primary psychic gift is visionary, prophet, intuitive, or feeler.
In 2010, Jai Maa founded Women, Vision, & Prosperity, a ten-week seminar facilitating women to overcome obstacles, challenge limiting beliefs, and set practical action steps to achieve a goal that would help each woman prosper in some way. While serving in this role, she witnessed a pattern of women hitting their glass ceilings and allowing their obstacles to stop them from continuing to move forward. She calls this phenomenon the "threshold" and currently teaches workshops on how to treat obstacles as mirrors reflecting the areas of our consciousness that need to be changed in order to achieve success.
In 2012, Jai Maa created www.enlightenmentclasses.com, a project to unite enlightenment facilitators with healing centers to work together to raise the consciousness of people in Florida. She facilitated enlightenment at both The Center for Personal Growth and at The Self Center (www.theselfcenterhealing.com) in Winter Haven, FL.
In 2014, Jai Maa published her first book based on her signature workshop, "Break Through Your Threshold: A Manual for Faith-Based Manifestation and Co-Creating with God. She is currently touring throughout the U.S. and boldly living by the uncompromising, faith-based principles she teaches in her book and workshops.
Jai Maa is available for Threshold Coaching via phone.
Call (352) 514-3122 for more information.